Electronic Proof of Claim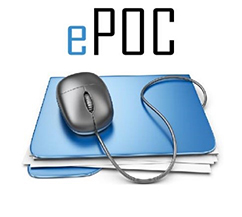 Filing a Proof of Claim Online Through ePOC
Creditors can easily create, file, amend or withdraw a Proof of Claim (Official Form 410) online using the Court's Electronic Proof of Claim (ePOC) system.
Attorneys registered to use CM/ECF may electronically file Proofs of Claims through CM/ECF. 
ePOC does not require a login or password.
ePOC enables creditors to attach/upload supporting documents to a Proof of Claim.
The address of the creditor is automatically added to the mailing matrix of the case when a Proof of Claim is filed to ensure service of case documents.
Proofs of Claims filed through ePOC are immediately posted to the claims docket and may be printed or electronically saved by the filer.
ePOC asks the filer a series of questions and uses the filer's responses to complete and file a Proof of Claim form (Official Form 410).
Read our FAQs 
With ePOC you can:



ePOC Computer Requirements
Internet Connection
Adobe Reader (version 8 or higher)
Pop-up blocker must be disabled
Printer
Browser requirements – It is recommended to use the latest version of Google Chrome, Mozilla Firefox, Internet Explorer, or Safari.  
ePOC Help
For procedural assistance with ePOC, please contact one of the divisional office locations.

Beaumont Divisional Office - (409) 654-7060

Plano Divisional Office - (972) 509-1240

Tyler Divisional Office - (903) 590-3200